Art Workshops
An art workshop was held thanks to Ardal o Harddwch Naturiol Eithriadol (Llŷn) and Cronfa Degwm Pistyll.
Workshop 1
The workshop was held over three days during the Whitsun holidays and catrin Williams was invited to work with the children.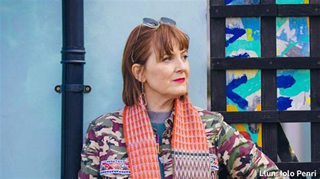 The children really enjoyed looking at patterns in the chapel, reminising about the Sunday School before Covid and collecting important names and words from the local area. They also enjoyed sketching sessions outdoors and everyone, of course, enjoyed eating the contents of their lunchboxes in the playing field. Catrin even took advantage of the old slates off the roof of the chapel to create pictures to treasure.
At the end of the three days the children had produced panels which showed their interpretation of the history and architecture of the chapel.